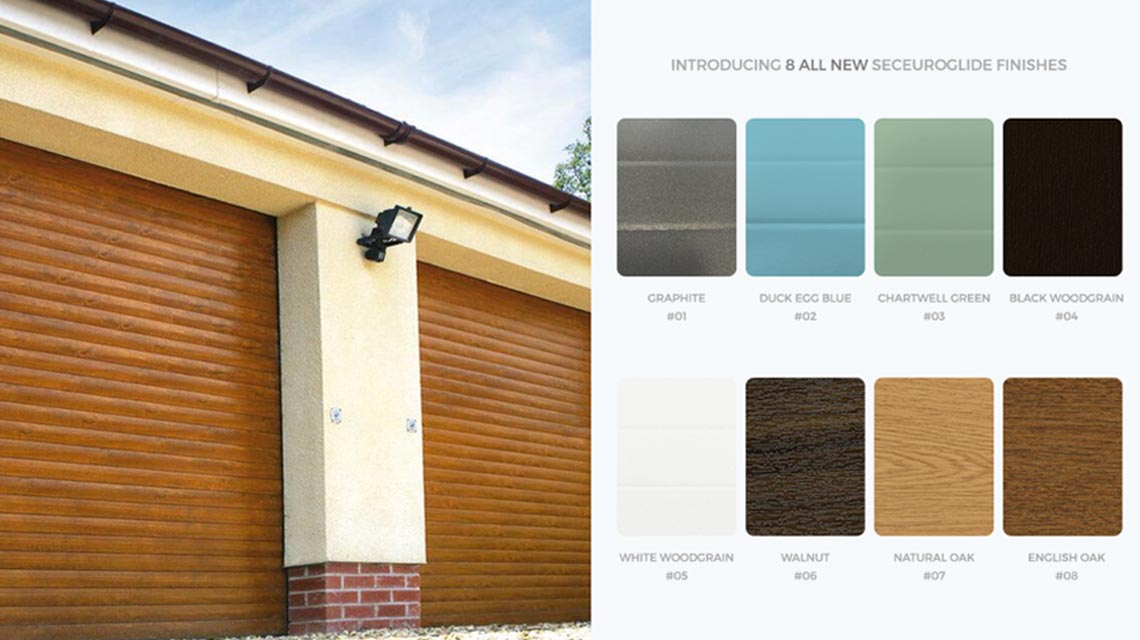 We're blown away by the new colour range that's just been launched by SWS for its SeceuroGlide garage doors.
Eight new colours have been introduced, giving you 23 colours to choose from and making it even easier to coordinate your garage with your home.
To match a contemporary home, choose the new Graphite colour for your garage door, or for a vintage twist, the new Heritage Duck Egg Blue and Chartwell Green colours will brighten your home even on the dullest day.
If wood's your thing, choose from the new White or Black woodgrain finish, or for a natural look to complement wood frame windows and doors, pick from our new English Oak, Walnut and Natural Oak painted woodgrains.
SeceuroGlide garage doors are made to measure for excellent security, insulation and weather protection, and now with this new extended colour range, you'll have more choice than ever when it comes to choosing the right finish to suit your home. To find out more about the SeceuroGlide garage doors, visit our product page.
Seven of the new colours are available now, with Black woodgrain launching in July.
Keep up to date with all the latest news, products and trends by following our Facebook and Twitter pages.